Our Journeys, Experiments and Initiatives
Part A includes:
---

The initiatives we have led, along with selected resources for innovation, from our most recent work with I*Express to our earliest work with Lomed.
You have a number of options to explore the initiatives that have richly shaped our work with Innovating Congregations over the years, from our most recent I*Express to our earliest work with Lomed. Here are two videos that will help frame that for you.
The second video is a trailer (7 min) for our High Five: Jewish Learning that Nutures the Whole Person, a 22 min video that explores the meaningful Jewish learning for the 21st century in depth. We recommend watching both versions so that you can decide which one is best for the particular professional, lay leader and parent audiences you may be trying to reach.
Our Innovation Initiatives
LOMED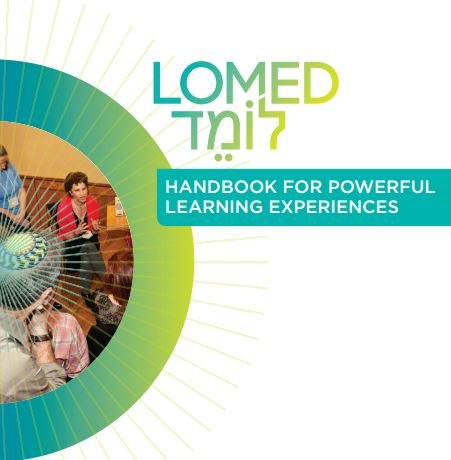 The Coalition of Innovating Congregations began to form in 2009 with 26 congregations participating in LOMED These congregations started experimenting with Whole Person Learning and Assessment, 21st Century Design Principles, Professional Learning Teams, and Educational Leadership Teams — all meant to "boost" new models of part-time Jewish education. Educators and congregational leaders struggled with new language, new work, new roles, and new visions. Two years later, more congregations joined the Coalition as part of LOMED Chadash. At that time, we released the LOMED Handbook for Powerful Learning Experiences, documenting what we had learned from the LOMED congregations, describing what their and worthy new concepts looked like in action and how to make them work. The LOMED Chadash congregations, who could build their models using the experiences of others, had two sets of resources that are worth exploring.
EXPRESS INNOVATION
In 2013, a new initiative was formed: Express Innovation. In the same year, we added a second volume to the LOMED Handbook, calling it the  "Coalition Handbook" to reflect the broader range of congregations working together.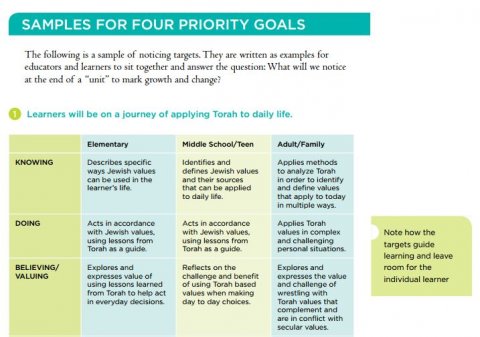 The first volume of the Handbook reflected what we knew at that time. But we all — educators, congregational leaders, consultants, staff — had been learners on this journey and added much to the collective knowledge of the group. Volume II of the Handbook shares that collective knowledge that was gained from 2011-2013. This second volume focuses on Powerful Learning (Chapters 2-4), High Impact Models (Chapters 5-6), and Sustaining Innovation (Chapters 7-9). While this is not a complete Handbook, it is another piece of the very large puzzle we are putting together as a coalition.
This section has its own set of resources which you can access by clicking on the title above. 
In 2014, we began a year-long study: I*mpact Now. This project was developed to tell the "Story of Impact" of the innovative models already created by The Coalition of Innovating Congregations and to support congregations in continuing to develop innovative models. This study worked with 12 congregations to identify the impact and the perceived value of new innovative models of Jewish education, through parent focus groups and one‐to‐one interviews. Documentation, videos and narratives tell the stories of each of these innovative models.
I*EXPRESS
Our latest initiative, I*Express, was formed in 2014. I*Express, like the previous initiatives, was designed to propel congregations forward in their practice of engaging children and their families in meaningful Jewish learning. Congregations were provided with full access to the blueprints of a variety of new learning models, along with the process to generate change, online resources, consultation and peer group support. I*Express was designed for congregations who were interested in and had demonstrated a readiness to experiment—within a matter of months—with a high impact, non-classroom-only model of Jewish learning. Currently, I*Express educators continue to learn and work together as part of the I*Express Peer Network.
The I*Express Roadmaps (Year 1 and Year 2) are examples of how you might map out your year. You can use these roadmaps for ideas of what you need to include and remember as you plan the year ahead.
Many of our I*Express resources, including The Four Change Boosters, can be found in the selected Innovation Resources below.
 
---
Since 2009, a treasury of resources has been created to support educators and their teams as they design and implement innovative models of education. We encourage you to review these resources and to use them as guides as you develop your own new educational model(s).
Click the Innovation Resources link above to explore and access key resources we have assembled. You will also find them linked throughout the four parts of our Innovation and Models section, which is where you are now..