Robert M. Sherman Young Pioneers Award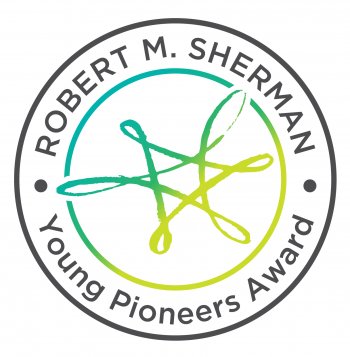 YOUNG PIONEERS HOME | 2022 RECIPIENTS | 2021 | 2020 | 2019 | 2018 | 2017 | 2016 | 2015 | 2014 | 2013 | 2012
---
The Jewish Education Project's Robert M. Sherman Young Pioneers Award recognizes five innovative educators age 40 and under in greater New York City (the 5 boroughs, Westchester County, and Long Island) who demonstrate a personal and professional commitment to new ideas and have made a significant impact on children, teens and families in the communities they serve. Meet the 2022 recipients of the Robert M. Sherman Young Pioneers Award.

Recipients and their organizations receive:
$1,000 Professional Development stipend for the award recipient 
Special opportunities to connect with other innovative Jewish educators throughout the year
About the award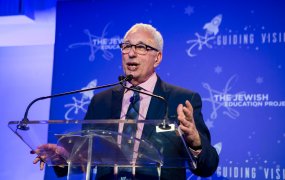 The Young Pioneers Award is named for Robert M. Sherman, the CEO of The Jewish Education Project from 2007 until July 2019. During his tenure, he launched the Young Pioneers Award and several new initiatives at The Jewish Education Project. Since 2012, the Robert M. Sherman Young Pioneers Award has recognized 40 Jewish educators from greater New York that push the boundaries in Jewish education. Recipients work in day schools, camps, youth groups,  supplementary schools, community centers, seminaries and in foundation settings.