Israel Education: Selected Resources
HOME | OUR APPROACH | QUSHIYOT קושיות | OPPORTUNITIES | RESOURCES
---
There are a lot (i.e., tons) of digital resources out there on Israel and on Israel's 70th from a myriad of viewpoints, agendas, and political persuasions. We offer a small sample of some that we find thought-provoking and worth exploring. We look forward to hearing your feedback at resourceguides@JewishEdProject.org.
 
---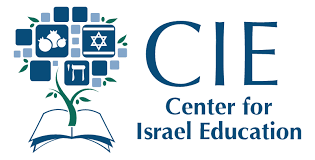 CIE's mission is to educate broadly about modern Israel. Many of the learning materials here were created by CIE staff, while others were submitted by interested educators who attended previous CIE workshops.
---

Discussion Guides and Resources from the iCenter
The iCenter has curricula, programs, and resources, including specialized collections for camps and day schools, plus their Aleph-Bet of Israel Education, which is organized into 12 areas of focus. Their work is "rooted in the beliefs of the centrality of the learner, trusting the educational process, and a commitment to both a loving and transparent Israel education." A new section of their website, ISRAEL AT 70, has a special and diverse collection of their resources that offer "opportunities to explore Israel Education." We've highlighted two, in particular, which you can access from this collection (among others):
---

Resources from Makom
Makom: Israel. In Real Life, is the Education Lab of The Jewish Agency in Jerusalem and works to empower educators, activists, arts, and community leaders across the spectrum to ask tough questions and articulate compelling visions, and provides content and tools to craft honest programming. Makom has extensive collections of resources and lessons including full curricula for teens and adults (that you should really explore).