Yom HaAtzma'ut 2020: Selected and Special Resources
HOME | OUR APPROACH | QUSHIYOT קושיות | WEBINARS | RESOURCES | 2020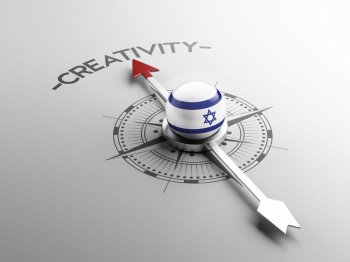 These are indeed unusual and distressing times that call for creative ways to celebrate Israel's Independence Day. We have developed and collected resources which we are excited to share with you since they represent some wonderful, engaging, and meaningful opportunities to still observe and celebrate Yom HaAtzma'ut at this time.
Our main collection is a special folder for Yom HaAtzma'ut in our Google Drive Collated Educator Resources and we have featured some of them below as well for quick access.
Featured Resources
Special for Yom HaZikaron
MASA Yom HaZikaron Educational Guide
Memorial Day for Israel's Fallen Soldiers and Victims of Terror - Educational Activities for Masa participants

A Face. The Day. A Memory.
In these challenging times, when face-to-face meetings between friends, extended families, and community members are not possible, A Face. The Day. A Memory seeks to strengthen the bond between Israel and Jewish communities around the globe by bringing the unique stories of those whom we have lost as the link that can help bring us closer together.

In preparation for Yom Hazikaron Beit Avi Chai is working to create a diverse set of guides for teachers and community leaders that are appropriate for interactive programs for youth. Each guide includes introductory and follow-up questions, points for discussion, and additional ideas to generate substantive and engaging conversations among the participants. These guides are pilot materials that are being tested this year.