Introducing Network Leaders Spotlight: A New Series From The Jewish Education Project
Network registration for 2019-20 is now open through our Network Catalog.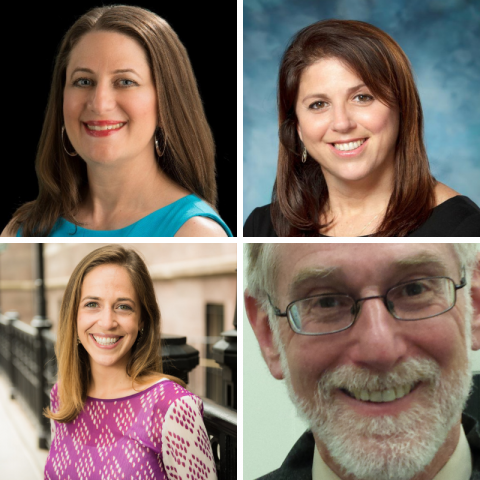 Pictured above: Top left, Mindy Gold, top right, Sharon Solomon, bottom right, Rabbi Gary Greene, bottom left Naomi Kachel
The Jewish Education Project is proud to have over 30 educator networks that serve as laboratories for experimentation, innovation and centers of emotional and professional support.  Our networks would not be hubs of creativity and collaboration without a dedicated group of network leaders. Our network leaders are influencers within their networks. They take on leadership roles, connect their peers to external resources, and help facilitators plan and lead network meetings. These educators are the first to take risks and implement new methods at their institutions.
In this new series, "Network Leader Spotlight," we will honor Network leaders for the wisdom they share, and the dedication, time and energy they put into their creating communities that cultivate community and love of learning. We are starting this series by profiling Mindy Gold (EdTechMMG), Sharon Solomon (Temple Beth Sholom) , Rabbi Gary Greene (Marathon Jewish Center) and Naomi Kachel (Central Synagogue). By publicizing their stories, we hope others will be encouraged to pursue innovation with new vigor and become leaders within The Jewish Education Project Network system.
 NETWORK LEADERS OVERVIEW | MINDY GOLD | SHARON SOLOMON | RABBI GARY GREENE | NAOMI KACHEL