Network Leader Spotlight: Sharon Solomon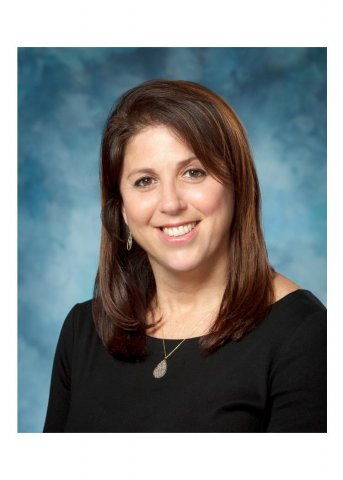 Few network leaders have seen The Jewish Education Project's networks program grow like Sharon Solomon. She is a founding member of the Long Island Family Learning Network and The Bridge Network. Sharon is also an active participant in the Long Island Innovators Network. For the past 10 years, her networks have served as her connection to emerging trends in education. Sharon has taken her learnings from her networks back to her colleagues at Temple Beth Sholom in Roslyn, where she serves as the religious school director.
"Our network facilitators bring the latest research, literature and studies to the forefront and inspire us to think with a new lens and a new perspective," she said. "By looking critically at how we deliver and present our programs, we see a different perspective."
Participating in the Long Island Innovators Network and The Bridge Network has helped Sharon implement positive, meaningful changes to Temple Beth Sholom. Through the Bridge Network, she learned strategies that helped her strengthen the partnership between Temple Beth Sholom's early childhood director and religious school director.
She credits The Long Island Innovators network facilitated by Ellen Rank, a Senior Educational Consultant at The Jewish Education Project, with helping her change her professional outlook.
"The Innovators Network has allowed me to look critically at my school. I have shifted paradigms from what I have to fix to what are the strengths of my staff, and how can they support each other and build from strength rather than weakness," she said. 
Sharon has also prioritized sharing and spreading innovative practices with her network peers. She taught her network peers about a successful Hebrew language program for 4-year olds that was a hit with Temple Beth Sholom students and teachers. Many congregations in The Bridge Network adapted elements of this Hebrew school program into their religious schools.
For Sharon, the strength of The Jewish Education Project's network system lies in the quality relationships between members and facilitators.
"The unconditional positive support that you receive from your facilitators, mentors and your colleagues provides you with a wonderful endless resource and support team," Sharon said. "We all gain from the mutually beneficial interactions of each other."
Throughout her years of involvement with The Jewish Education Project's networks, Sharon has become a sought-after speaker and thought leader. She has shared her work at synagogue board meetings, regional conferences and with other Jewish Education Project networks. Her commitment to professional growth, hunger for experimentation, and generosity toward her colleagues, are an inspiration for students, peers, and the families she serves.  
NETWORK LEADERS OVERVIEW | MINDY GOLD | SHARON SOLOMON | RABBI GARY GREENE | NAOMI KACHEL
Suri Jacknis is Director of Educator Networks for The Jewish Education Project. Gabriel Weinstein is Project Manager, Digital Content and Communications for The Jewish Education Project.