Network Leader Spotlight: Rabbi Gary Greene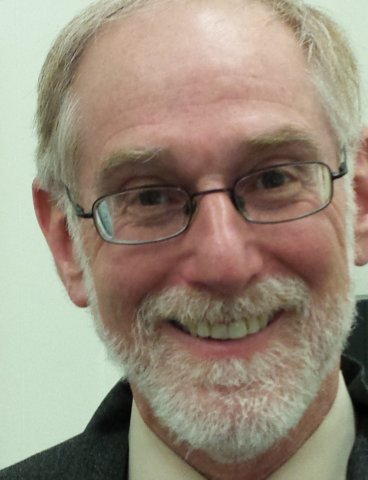 Rabbi Gary Greene of the Marathon Jewish Center is truly a rabbi educator. His love of education and learning inspires his colleagues in the Long Island Innovators Network to push their own thinking and practice to new levels.
A pillar of The Long Island Innovators Network, Gary leads text study for each meeting. His peers elected him to this "permanent" role because of his unique ability to help others reflect on big ideas and translate learning into action.  People look forward to learning from and with Gary.  He works to make his text study piece of high relevance to the group's goals.  
Gary is a master at integrating the ideas of thriving and soulful education into Jewish education. During a network meeting before Passover, he helped his fellow network members understand how core signature character strengths such as wisdom, knowledge, courage, humanity, and love were applicable to the Haggadah. This text study led the group to a conversation about how they could prepare teachers to teach in a way that helps learners thrive. 
A key to a network leader is the ability to ask questions that provoke discussion and introspection. Very often Gary will ask a key question that will lead the group and its facilitator to open new possibilities.  He is also someone who brings new resources to the group on a regular basis both as part of the meetings and to further group interaction and learning between network meetings.
Gary makes it a priority to engage with other networks that are part of The Jewish Education Project. He was a lead contributor in the Innovation in Jewish Education network's digital slow book chat on soulful education. He made many helpful postings about how one might apply this approach to a variety of educational settings.  His comments often provoked the most dialogue among participants.
With an easy smile and a wonderful sense of humor, Gary has an ability to connect easily with others.  He shows consistent willingness to experiment with new strategies and models and to ground his efforts in research and study.  He was a member of The Leadership Institute and is a leader in its alumni network. Gary's devotion of time and energy has enriched The Jewish Education Project's network learning.
 NETWORK LEADERS OVERVIEW | MINDY GOLD | SHARON SOLOMON | RABBI GARY GREENE | NAOMI KACHEL
Suri Jacknis is Director of Educator Networks for The Jewish Education Project. Gabriel Weinstein is Project Manager, Digital Content and Communications for The Jewish Education Project.