Network Leader Spotlight: Mindy Gold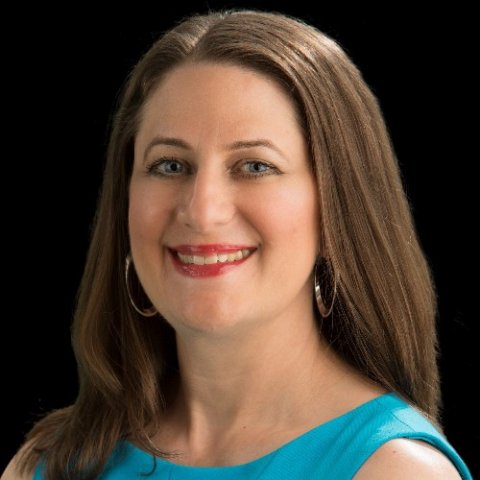 Mindy Gold's schedule is packed. A private consultant and coach, Mindy spends her days working with clients from across the country from her home base in Chicago. No matter how busy she is personally and professionally, Mindy always makes participating in The Jewish Education Project's Innovation in Jewish Education Network a priority. She credits Ellen Rank, a senior education consultant at The Jewish Education Project and the network facilitator for the Innovation in Jewish Education virtual network, for creating an environment that fosters trust and warmth.
"This network is special. It is so thoughtful," Mindy explained. "All of the people in this network are open and willing to share.  We spend time thinking about our goals.  The public declaration of goals in this space is safe and an important part of my work."
Through The Innovation in Jewish Education Network, Mindy has gained new perspectives on how to be an effective network leader. She has learned how to cultivate meaningful relationships and work towards targeted goals. An important part of the network experience for Mindy is growing alongside other educators.
"I learn so much from reflecting as a group rather than reflecting just by myself.  I am able to set a more targeted goal in the network, to pick one small thing to work on over the course of the year," Mindy said.
During her years as a devoted network member, Mindy has been able to combine her background in Jewish education and as an educational technology integration specialist. She has pioneered and organized a virtual asynchronous Slow Book Chat on the educational platform Edmodo. She advised using this group read as a way to knowledge share across networks and helped us involve participants from various networks. Mindy has also brought in outside experts to present at network meetings.
In 2015 Mindy became a member of Cohort 7 of the Mandel Teacher Educator Institute. After completing the cohort, Mindy added an online learning community to the graduate network learning opportunities. Today, she is the network weaver of the Mandel Teacher Educator Institute.
When you meet Mindy online, her friendliness radiates across the miles.  You feel her openness to meeting new people, her curiosity to learn new things and her willingness to both listen and contribute.  She is thoughtful and encouraging, enthusiastic and generous. Her willingness to experiment and reflective nature make her a model leader in The Jewish Education Project networks community.
NETWORK LEADERS OVERVIEW | MINDY GOLD | SHARON SOLOMON | RABBI GARY GREENE | NAOMI KACHEL
Suri Jacknis is Director of Educator Networks for The Jewish Education Project. Gabriel Weinstein is Project Manager, Digital Content and Communications for The Jewish Education Project.